ALU-ZINC SPECIAL PURPOSE SOLDER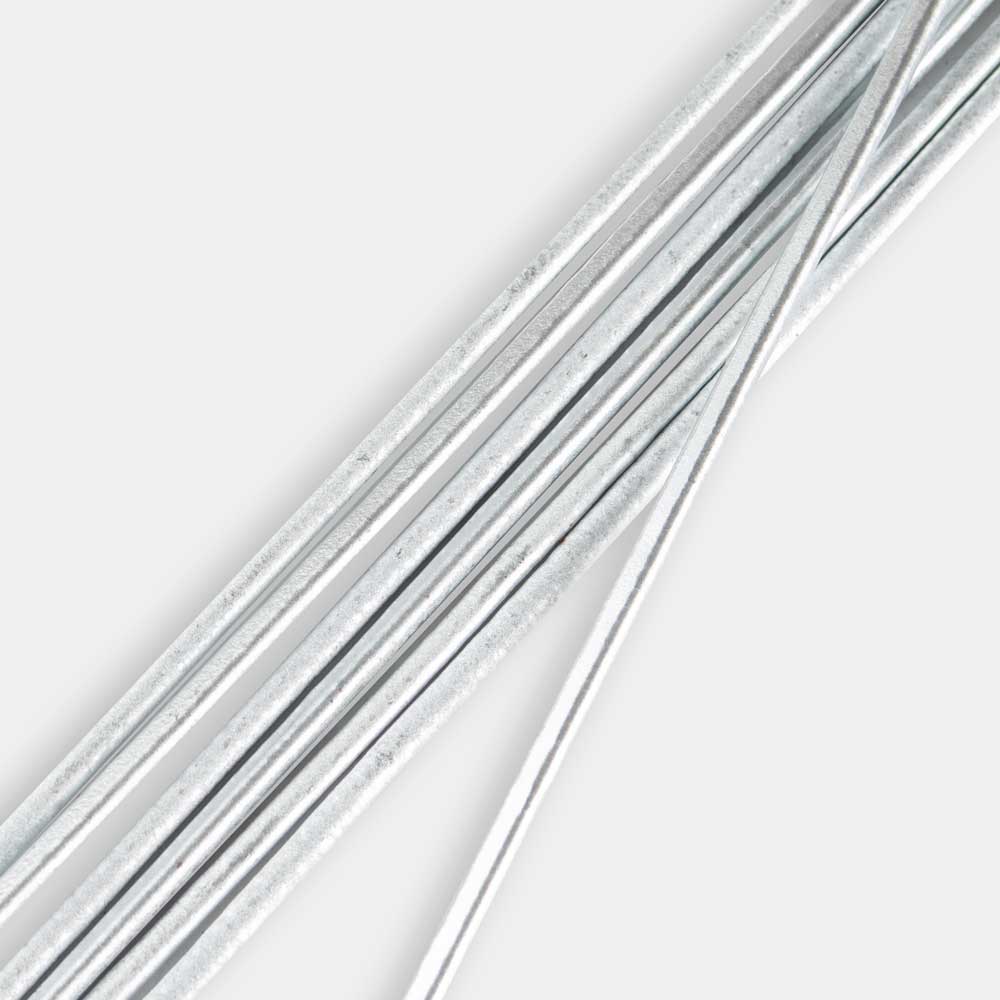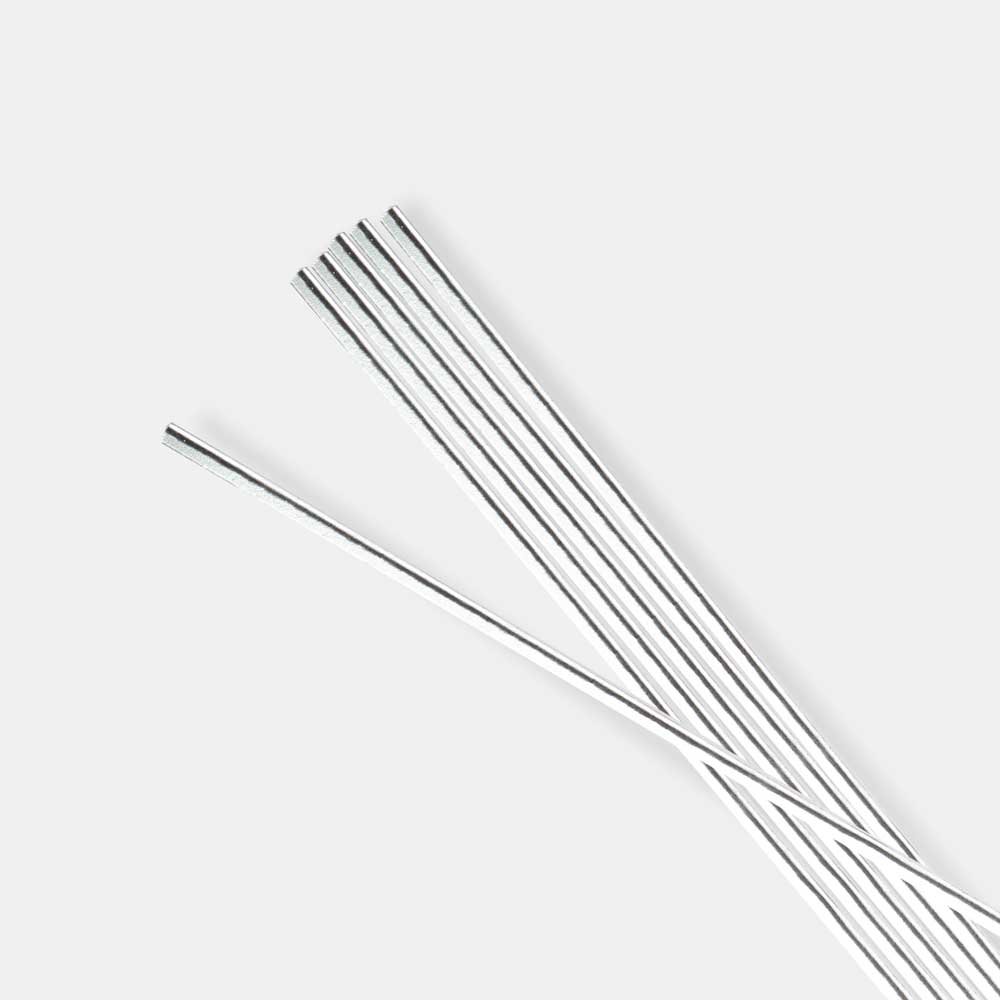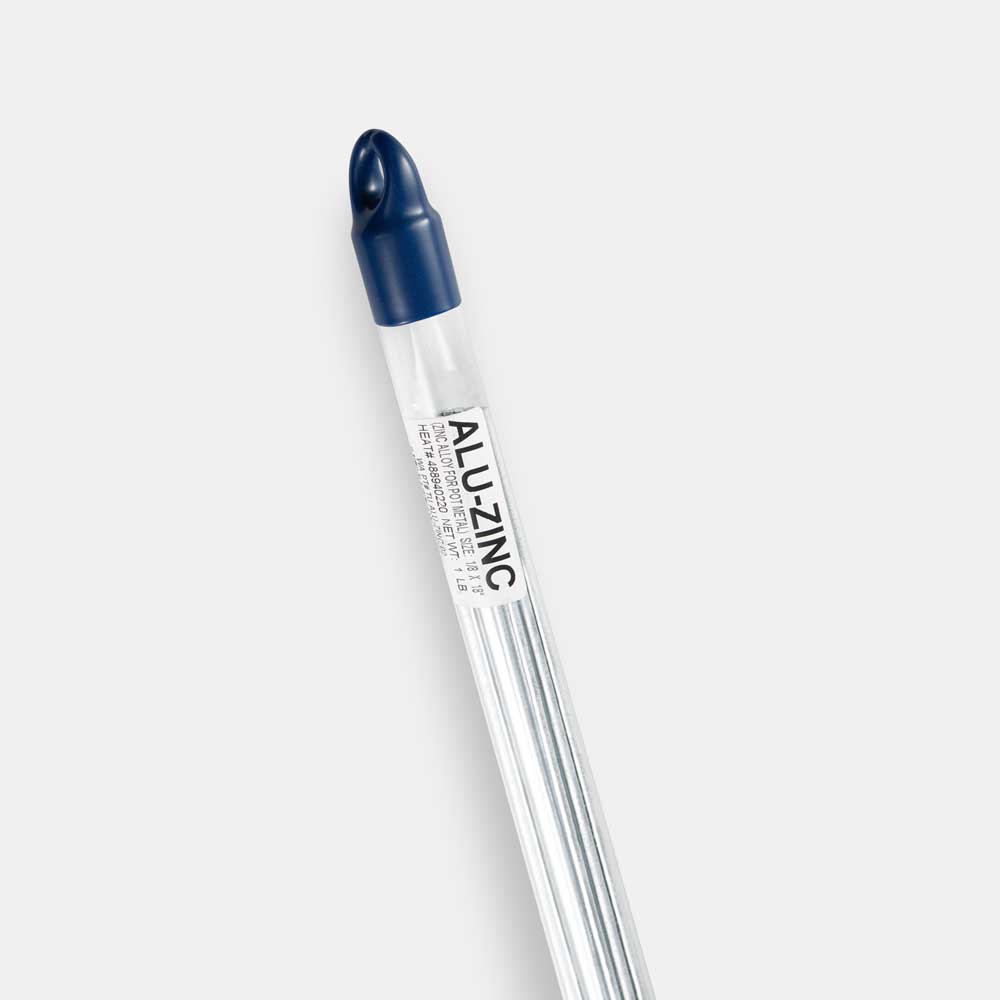 Washington Alloy Alu-Zinc is a self-fluxing, low temperature joining alloy that can be used with oxy-acetylene or GTAW process, using argon as the shielding gas and AC (high frequency). It is excellent to use for new fabrication, maintenance or repair work. Flux is not necessary on accessible joints. 
Aluminum windows, doors, furniture, boats, engine heads, motor housings, power mowers, farm & dairy equipment, blocks & crankcases, vacuum cleaners, carburetors, gears & pumps, jigs & fixtures, dies & matchplates, trophies & ornaments, models & patterns, antique car parts and Kirksite dies.
| Elastic Limit | 33,000 psi |
| --- | --- |
| Tensile Strength | 39,000 psi |
| Brinell-500 kg load | 100 |
| Melting range | 715° - 735° F |