It's no secret that today's fabricators are flooded with options when choosing the brand and product they implement into their daily workflow(s). Performance, efficiency, versatility, and cost all play a role in the decision process. When budgeting for your project, the choice of wires should solve as many factors as possible for max efficiency.  What if there were an option that not only rivals other premium wires/rods but can also help reduce cost and increase efficiency? In this article, we will explore what makes Washington Alloy Co's Eagle Arc 719 Flux Cored Wire's cost/value analysis one that users should seriously consider!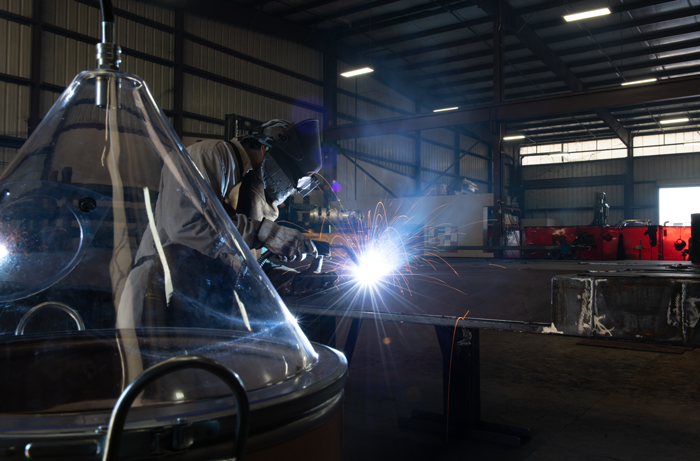 Eagle Arc 719 flux cored wire has many benefits that can potentially set it apart from many popular wires. Perhaps the most prominent is the flexibility it offers. Not only does Eagle Arc 719 have excellent penetration it's highly versatile in allowing the user to attack out-of-position welds with ease making it a strong selection for shipyards, fabrication shops, and other types of demanding manufacturing. For this reason, Washington Alloy's Eagle Arc 719 Flux Cored Wire is forging its way into the front of the line up with many fabrication shops around the nation due to the cost and time savings the product offers.
The "Time = Money" Proposition
Let's face it, time equals money. Cutting down on the time it takes to complete one job means you're that much closer to moving on to the next one. The main goal when developing Eagle Arc 719 was to deliver a high-performance wire to users that were looking to gain efficiency without sacrificing quality. Eagle Arc 719 does just that by cutting down on prep time while boasting higher travels speeds and deposition efficiency. Imagine addressing a repair job in the field with the ability to penetrate light rust, paint, or galvanized metals with minimal prep. Boosting confidence of performance and reducing the need to rework the job.
That said, the wide parameter range of the Eagle Arc 719 sets it apart from some of the more recognizable brands on the market. This stellar flux cored wire has the ability to run hot and fast, cutting through galvanizing, light rust, mill scale, and can be tuned down speed for finesse or thinner materials . Sounds nice, doesn't it?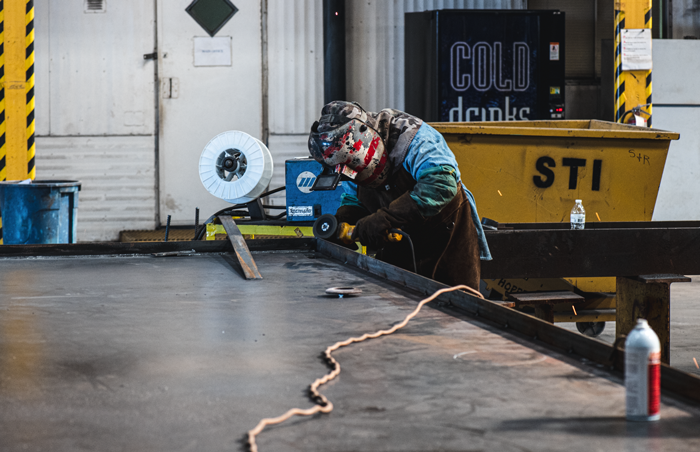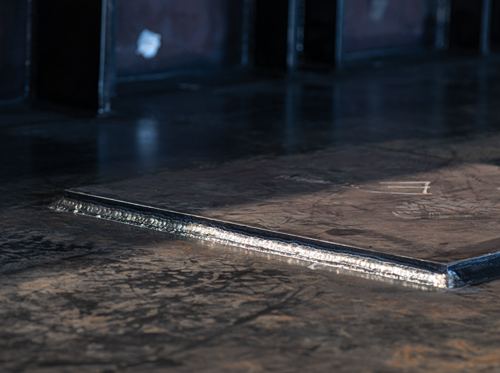 Sure, we can throw out all the fancy claims but what it comes down to is how the wire performs, period. Here at Washington Alloy we are vigorously testing and improving our flux cored line to ensure its performance and value are unwavering. Our goal is to offer the best quality, performance, reliability and price for a package that can't be beat. Washington Alloys Eagle Arc 719 Flux Cored Wire is the trusted choice by many fab shops around the country. If you are looking for a wire that excels at efficiency, travel speed, penetration, deposition rate, parameter range, low spatter, bead appearance, prep work, and clean-up then perhaps it is time to look into Eagle Arc 719.
To learn more about Eagle Arc 719 or other flux cored wires visit us at https://www.washingtonalloy.com/flux-cored-welding-wire or call (800) 830-9033 for more info.